Like other coffee shops, food establishments, and retailers, Starbucks has officially launched its seasonal menu to celebrate the arrival of fall. The legendary Pumpkin Spice Latte, and other fall beverages, were released on August 30th of this year. In addition to the line of Pumpkin Spice products, Starbucks has also returned or introduced a variety of other seasonal flavors. Let's have a look at some of the best and most popular Starbucks fall drinks and products available in 2022. 
Pumpkin Spice Latte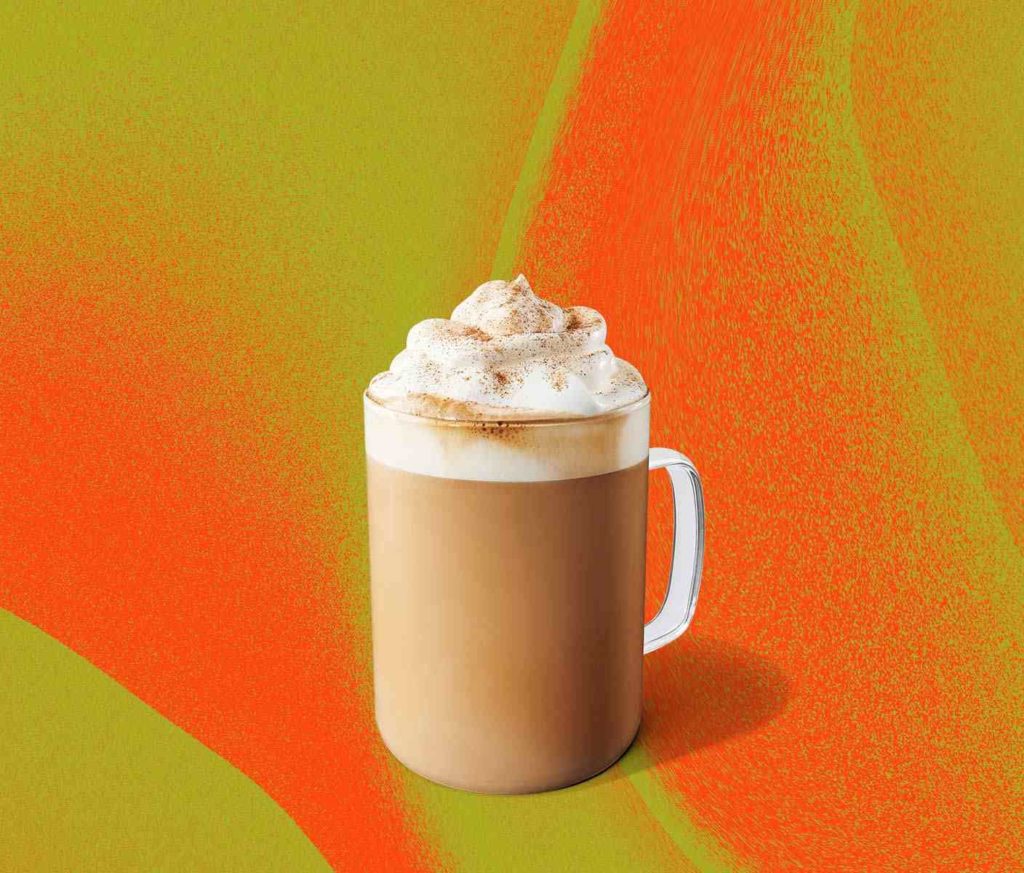 First, it is important to list the classic fall beverage. This infamous beverage is flavored with syrup combining the flavors of pumpkin, cinnamon, nutmeg, and clove. The PSL has grown in popularity every year since its 2003 release and has become the most iconic beverage of the fall season.
The original latte combines syrup, espresso, and steamed milk, and is often topped with whipped cream and baking spices. The Starbucks Pumpkin Spice Latte can also be ordered iced and blended, in addition to the classic hot beverage. Dairy alternatives are also available for the beverage.
Be sure to check out this homemade pumpkin spice latte recipe too.
Apple Crisp Oatmilk Macchiato
While Starbucks does not intend to release any entirely new beverages this fall, there have been some adjustments made to a few items. The Apple Crisp Macchiato is returning this year with a non-dairy twist. Now the Apple Crisp Oatmilk Macchiato, this beverage is made with Starbucks' signature blonde espresso, oatmilk, and brown sugar apple syrup. The syrup is meant to mimic the flavors of a sweet apple pie. The beverage is finished with a spiced apple drizzle. Like most beverages, the Apple Crisp Oatmilk Macchiato is available hot or iced.
Pumpkin Cream Cold Brew
While fall is an exciting season for many, some coffee drinkers do not like all of the syrups and creams associated with many fall-style beverages. For individuals wanting a fall beverage closer to a normal coffee, the Pumpkin Cream Cold Brew could be a good option. This menu item starts with the signature Starbucks cold brew coffee and is sweetened with vanilla syrup.
The beverage is topped with pumpkin cream cold foam and pumpkin spices. For an extra shot of pumpkin flavor, the vanilla syrup can be substituted with the signature pumpkin syrup. For individuals that do not enjoy sweet beverages, the syrup can be left out entirely for a cold brew with a subtle pumpkin flavor. Since it is a cold brew beverage, the Pumpkin Cream Cold Brew is only available cold.
Chai Tea Latte
Another year-round menu item, the classic Chai Tea Latte also features a lot of spices and flavors associated with fall and colder weather. This beverage blends black tea and a chai spice concentrate. Flavors found in the chai spice concentrate include cinnamon, cardamom, ginger, and clove. The concentrate is often sweetened, but the Chai Tea Latte is not as sweet as some other latte and macchiato options. The tea beverage is also mixed with steamed milk or milk alternatives and topped with foam. Chai Tea Lattes are available hot and iced.
Iced Apple Crisp Oatmilk Macchiato
Whilst iced coffee might not be everyone's choice on a cold fall day, the Iced Apple Crisp Oatmilk Macchiato is still one of the best Starbucks Fall Drinks – especially for those who live down south or in hot countries. Starbucks describes this drink as a "cool combination of baking spices layered with oatmilk and Starbucks® Blonde Espresso." It still has a fall taste and feel to it with the spices, and the creamy texture can also be considered comforting and 'fall-like'.
Caramel Apple Spice
While this beverage is a normal year-round menu item at Starbucks, it embodies all of the flavors and personalities of fall. The Caramel Apple Spice takes steamed apple juice and amplifies the flavor and sweetness with cinnamon syrup. It is also topped with whipped cream and a caramel drizzle. Although a sweet and coffee-free beverage, it has the fall flavors many people are looking for. Since it is caffeine free, it is also a more family-friendly beverage.
Starbucks Fall Food Items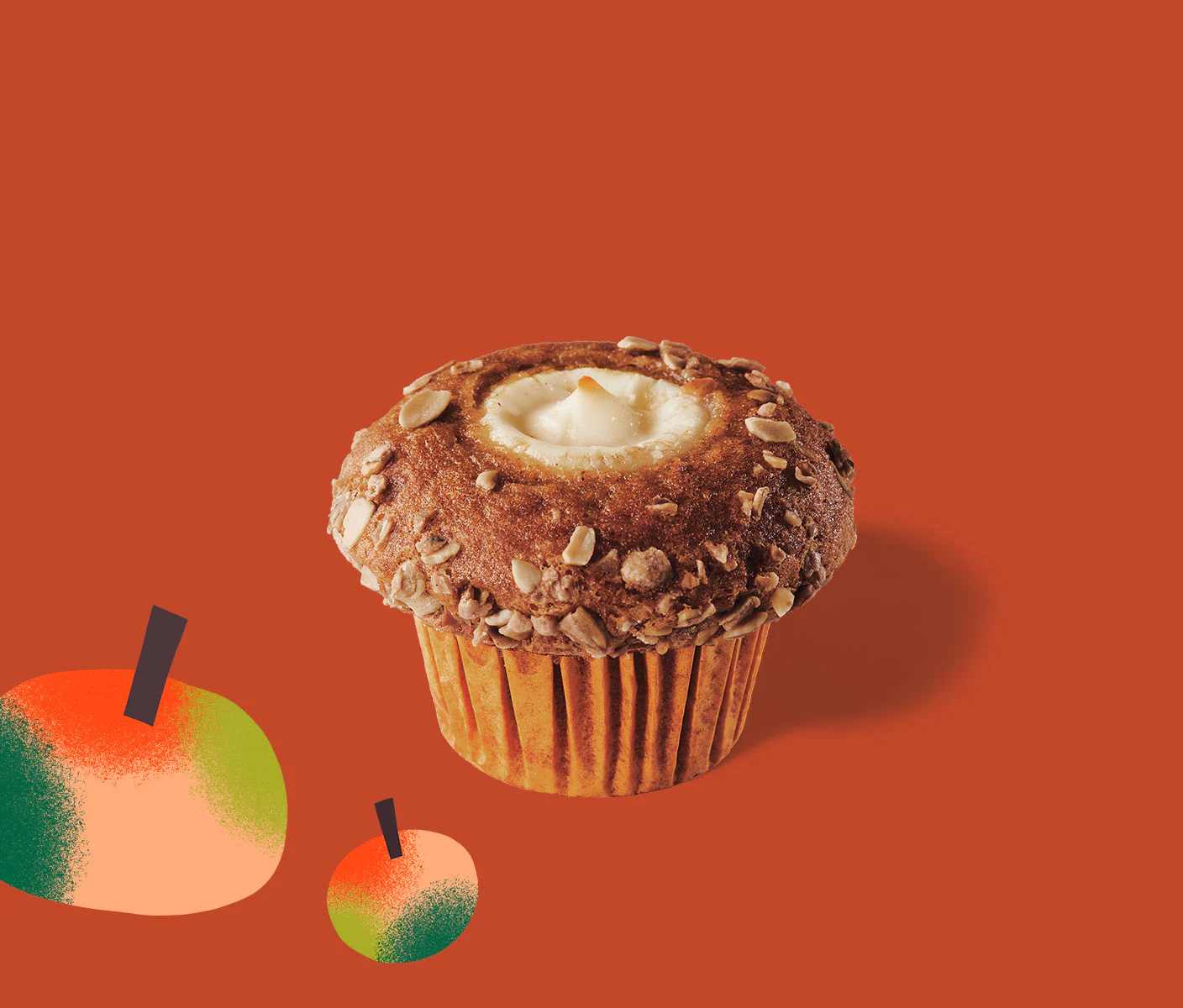 Along with signature beverages, Starbucks offers some fall food items to accompany the seasonal coffee drinks. The Pumpkin Cream Cheese Muffin features a spiced pumpkin muffin, topped with cream cheese filling and pumpkin seeds. Another fun, seasonal treat is the Owl Cake Pop. This cake pop is made of vanilla cake and buttercream frosting, covered in colorful chocolate icing to mimic a cartoonish owl face.
Other Seasonal Items
At Starbucks locations and many retail grocery stores, a variety of Pumpkin Spice and fall-flavored products can be found for seasonal, at-home coffee brews. Found exclusively at Starbucks locations, the seasonal whole bean coffee is Single-Origin Guatemala Casi Cielo. These beans come from volcanic regions of Guatemala and feature citrusy and chocolatey tasting notes.
The Final Sip
The fall season brings a lot of change as life transitions out of the summer months. No matter what the weather or life brings, seasonal coffee shop beverages are something everyone can count on for the flavors of warming spices.
September marks the release of Starbucks fall drinks including the famous Pumpkin Spice Latte and similar pumpkin beverages like the Pumpkin Cream Cold Brew. Even for individuals that may not enjoy pumpkin-flavored drinks, there are other seasonal options available. Whether an Apple Crisp Oatmilk Macchiato or Chai Tea Latte, there are plenty of spicy beverages for lovers of coffee and other hot drinks.
Find your local Starbucks location here: https://www.starbucks.com/store-locator