As far as the word 'random' goes, the Drew Barrymore coffeemaker pretty much ticks that box for most people. But when you learn that she has her own successful cooking show, it actually seems a bit more plausible. For those that are fans of Drew Barrymore and love coffee, this is the perfect opportunity to combine them both and enjoy a brand new chic coffee maker. 
We are going to have a look at what the Drew Barrymore coffeemaker is, its main features, and what the hype is surrounding this coffeemaker. Don't forget to also check out the best coffee makers this year.
What is the Drew Barrymore Coffee Maker?
Created by Drew Barrymore and Beautiful Kitchenware, the Drew Barrymore coffee maker is a 14-cup programmable drip coffee machine. It is a new product that was released just a few months ago and has become somewhat of an online trend. 
This coffee maker is perfect for those who like drip coffee but don't want to get one of the ugly designs that other brands have. Its soft matte finish makes it the perfect addition to a rustic or boho-style kitchen. 
The Drew Barrymore Coffeemaker is currently only available for purchase on Walmart for a very affordable price of $59.00 
Drew Barrymore Coffee Maker Features
The Drew Barrymore Coffeemaker has a whole range of features that make it the perfect coffee companion for your kitchen.
It can brew 14 cups of coffee in under 14 minutes and uses a touch-activated display, so there are no physical buttons to press. The touch icons are softly finished with gold accents for design and style, and they only light up when needed.
The device itself is made with steel accents and features and 1200 watt system. All finished with a soft matte design and features a dishwasher-safe glass carafe that is durable with a no-drip and perfect pour spout. 
The coffee itself can be programmed up to 24 hours in advance so your brew can be ready for the morning. It also comes with customized options including regular, gourmet, and bold, for more variety in your coffee.
There is a smaller batch option where you can brew 1-4 cups for more full-bodied results. The coffee itself brews at a temperature of between 180-186F and the water goes through a charcoal filter to achieve the perfect quality and taste. 
The carafe features an ergonomic handle for your comfort and the machine has an adjustable automatic shut-off feature at 30 minutes to 4 hours, for safety.  
IF that isn't enough, there is a 4-hour keep warm mode, pause and serve feature, reusable gold filter basket, and a non-stick warming plate. 
Related article: Best drip coffee makers 2022.
Drew Barrymore Coffeemaker Review | The Finest Roast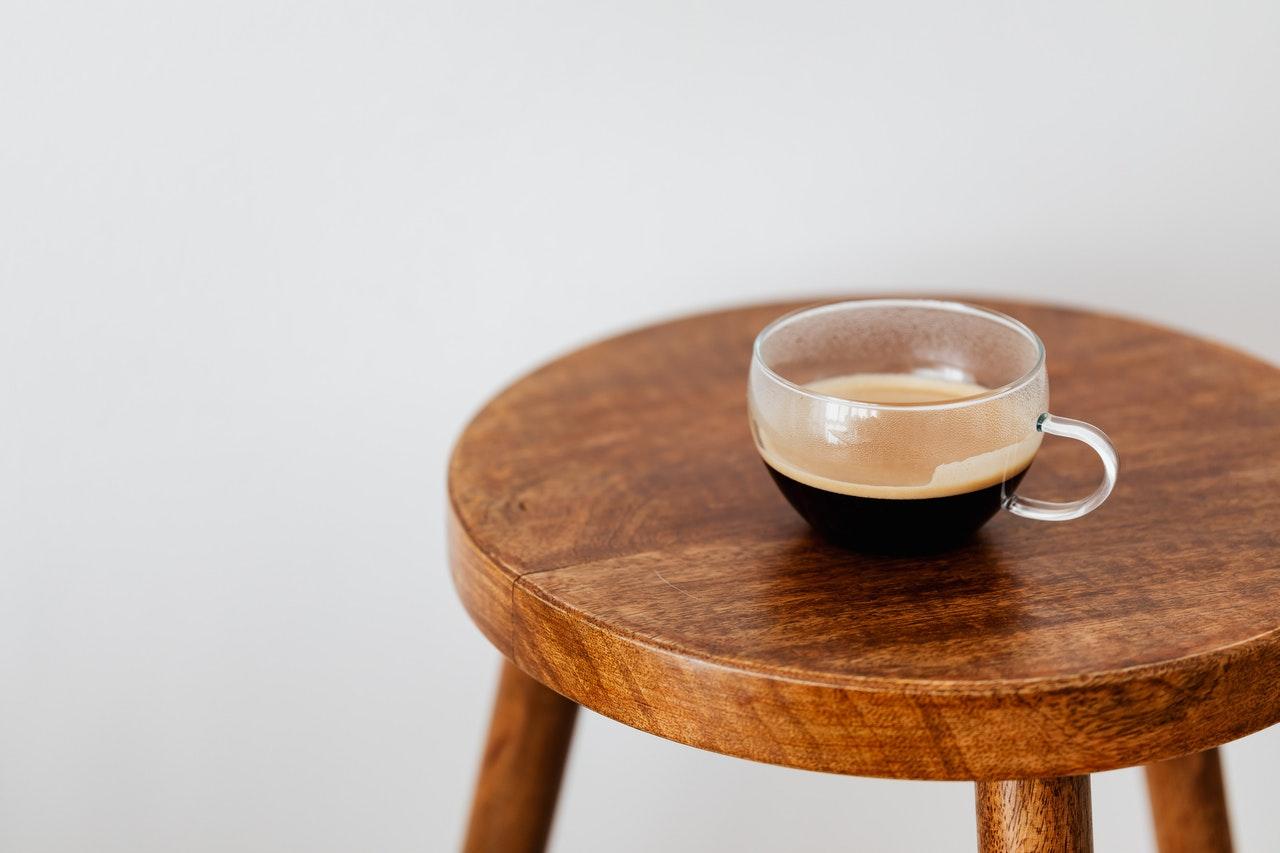 The Drew Barrymore coffeemaker is a great purchase for people who love a good cup of coffee. The coffeemaker has a sleek design and the brewing process is simple. It also has a built-in timer so you can wake up to your coffee ready to go. 
It seems as though everything has been considered when creating this coffeemaker, with the auto-shutoff, brew and pause, programmable timers, and all the other features included. 
In terms of design, we think that this is one of the most visually appealing drip coffee makers out there. Usually, designs are thick and clunky with horrible dark colors, however, the compact sleek design with its soft matte finish, is excellent. 
The functionality is good, it has all the features you would expect with customizable coffee options and a large 14-cup carafe. It doesn't have the advanced features of a highly expensive drip maker, but it has everything you would need. 
Cleaning is easy. The fact that the carafe is dishwasher safe is amazing and the exterior is easy to clean. Although, be careful with fingerprints and grease, due to the matte design. The filters are also easy to replace. 
The price of the machine is exceptional. Sitting at just about $50, this is a really good price considering the features that the machine includes. So if you are in the market for a new drip coffeemaker, this is a great choice. 
The coffee quality is reasonable, it will depend on the type of coffee you use. But it performs like any other standard coffee maker. The temperature is relatively good and consistent. 
---
---
Reviews on the Drew Barrymore Coffeemaker
Don't just take our word for it though – these are some popular and not-so-popular reviews of the Drew Barrymore Coffeemaker to help you make your mind up. 
I use this to brew my morning tea instead of coffee. It works as good as it looks too. Very beautiful. Has many functions (program to brew at specific time, can change how long the warmer stays on, change brew strength, how many cups). Comes with water filter w/basket, permanent filter, and pot with nice handle. Can be used with cone disposable filters. The filter compartment has convenient handles on their baskets. Great product overall

Reviewer from Walmart
I like the sleek design of this coffee maker. I'm very picky about touch screen appliances because sometimes its more of a hassle than its worth, but the touch screen seems to have good reaction time. I also enjoy that I can set up a time for my coffee to brew and set my coffee strength. I would recommend to a friend or family member.

Reviewer from Walmart
love this coffee maker..came in in perfect condition. was alittle confusing to set up at first but once you get the hang of it..super easy..and looks stunning.

Reviewer from Walmart
So pretty out of the box, but the touch screen needs work. It takes many tries to get it to work and activate the touch screen buttons. It can be quite frustrating, but I was actually willing to overlook it because it's so pretty sitting on the counter. I bought the matching Dutch oven and toaster. I was rinsing out the old coffee tonight and while gently swirling water around in the glass pitcher, the glass broke from the weight of the water! So sad and I'll be returning and waiting awhile to see if the design improves before repurchasing.

Reviewer from Walmart
I bought this coffee maker because it is a very nice looking pot. I wanted something in my kitchen that was visually pleasing. This is definitely a beautiful coffee maker, however, the cone shape of the basket is frustrating to work with and I still can't seem to set the time on the coffee maker. The overall quality is nice but I would definitely change a few things about it like the cone basket and the ease of settings.

Reviewer from Walmart
The Final Sip
Overall, the Drew Barrymore Coffeemaker is a great machine for coffee, at a really affordable price, and has a good amount of features to put it up there with other brands that have been in the game a while. Have you tried this coffeemaker yet? Let us know in the comments.
---
---