In the last 15 years, there have been new coffee brands emerging from every corner of the globe. Whether it's for coffee beans, coffee shops, or coffee subscription boxes, you don't have to look very far to get your hands on coffee. We are going to take a look at Wandering Bear Coffee which has been around since 2014 and has been rising in popularity ever since.
Related: Bulletproof Coffee
What Is Wandering Bear Coffee?
Wandering Bear Coffee is a coffee company that originated in the heart of New York City and has since expanded across the US, selling its coffee ranges in a number of stores and online.
They sell cold brews, coffee pods, coffee beans, cartons, and single-serve drinks. Whilst they are only a small team, Wandering Bear Coffee is continuously looking for a way to make an impact on the coffee industry by creating high-quality coffee beans on their own terms.
They only source organic coffee that focuses on bringing people together and believe in building communities and making connections through great coffee. They want everyone to feel like they can come in and share their stories without judgment or any sort of pressure from the brand or other customers.
---
---
The Wandering Bear Coffee Story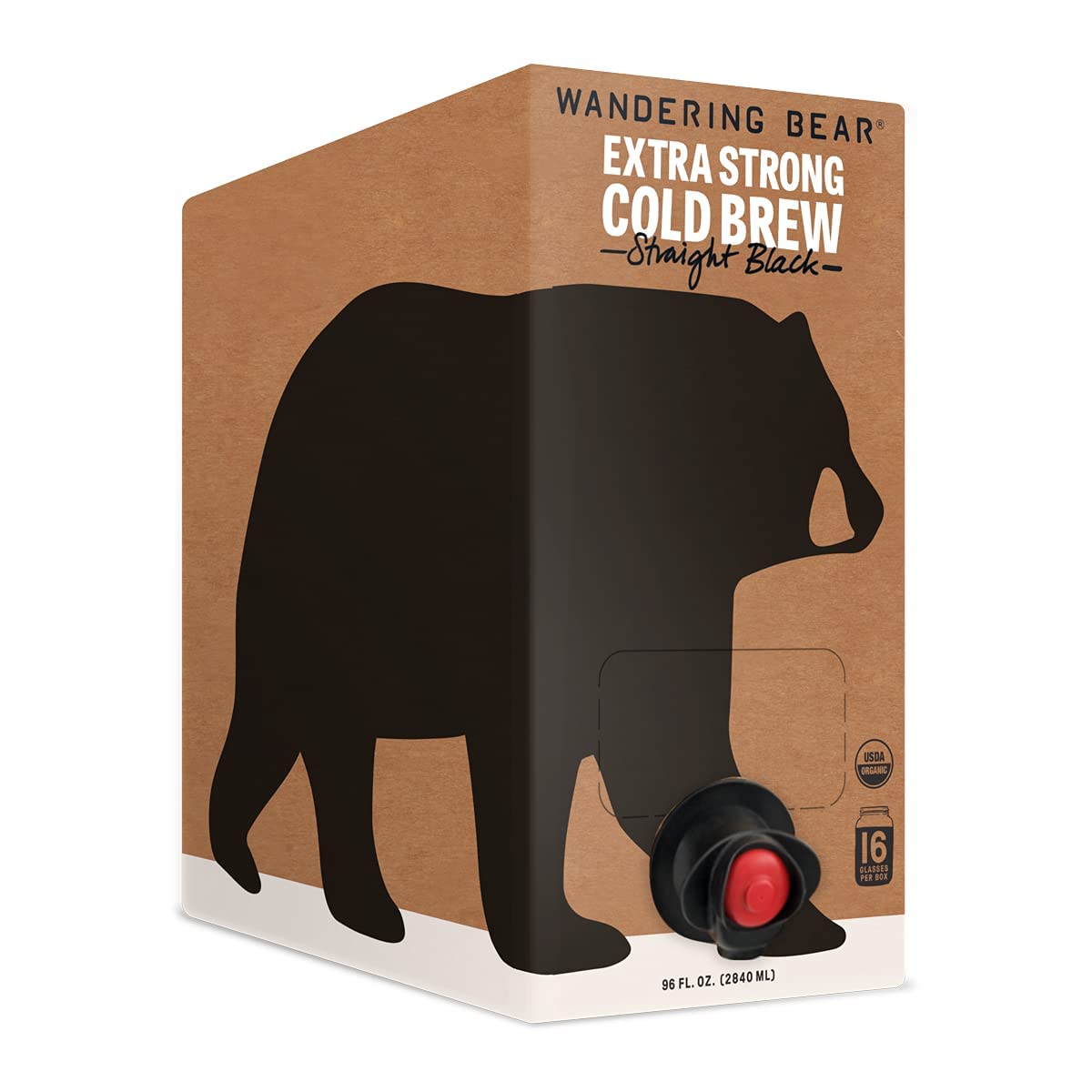 Wandering Bear Coffee is a micro-roastery in the heart of New York City that has been roasting coffee beans since 2014.
The Wandering Bear Coffee story began with a simple idea: to create a coffee company that would bring people together. It was founded by two friends, who wanted to see who could make the best and strongest cold brew – and that's how Matthew "Matt" Bachmann and Ben Gordon started with their cold brew coffee venture.
They are a company that has been doing things differently from the start, always taking pride in their products, and have never compromised on quality. The Wandering Bear Coffee Story is an interesting one because it shows how two friends created something from nothing, that has since turned it into a well-known name across the USA.
Related: Peet's Coffee
Wandering Bear Coffee – Innovation in the Coffee Industry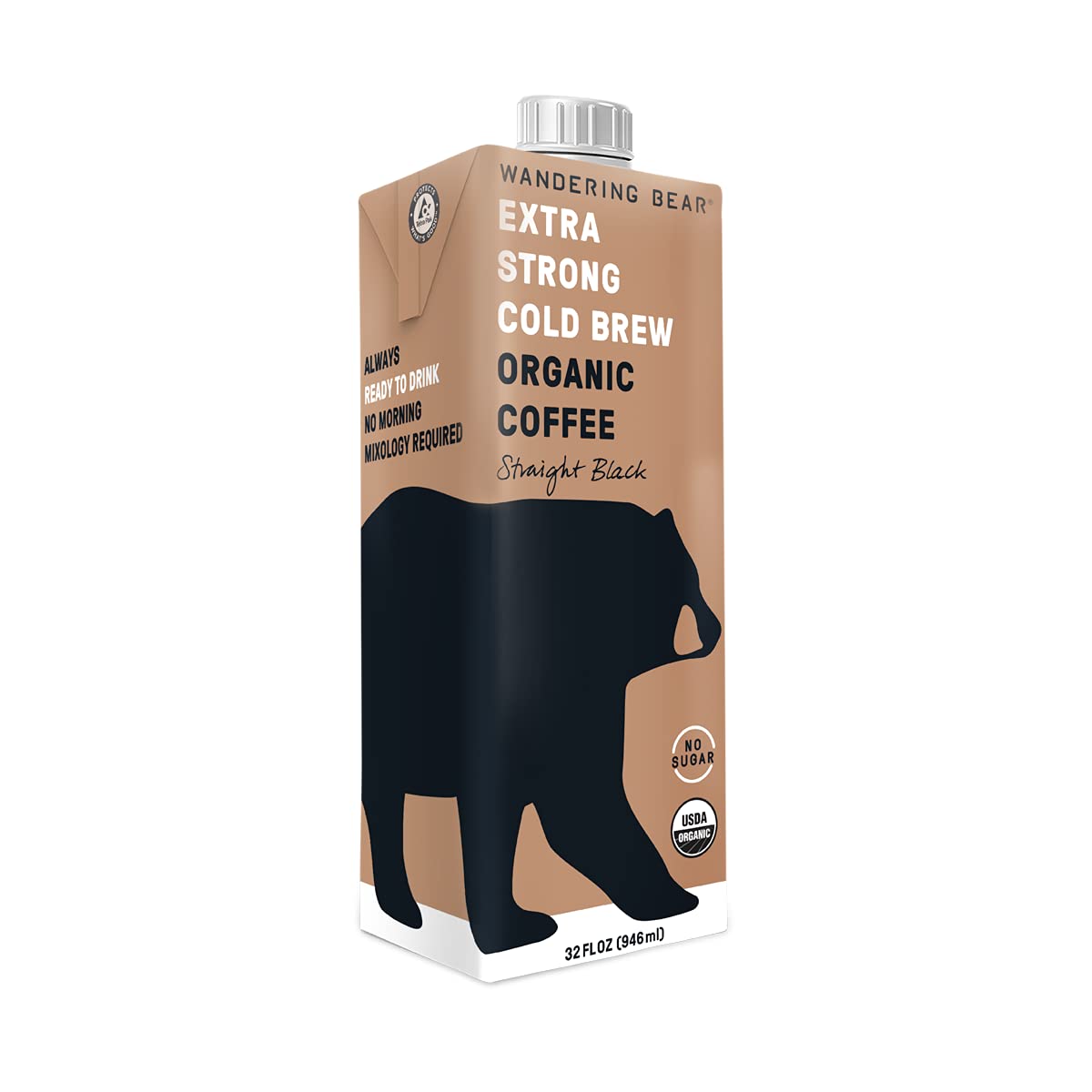 It's the innovative packaging and different concepts that make them unique and different from other coffee brands. Their unique brew-in-a-box packaging is definitely unique and revolutionary as a ready-to-drink coffee container. It's made out of 100% recyclable material – even the cap is made out of sugarcane.
As the demand for specialty coffee increases, this company is on the right track to becoming one of the best cold brew coffee producers in the US. The coffee is made from 100% organic Arabica coffee beans sourced from Columbia, Mexico, Nicaragua, and Peru.  
Related: Summer Moon Coffee
Where is Wandering Bear Coffee Based?
Wandering Bear Coffee is based in New York City where its primary headquarters is situated. They sell products in multiple locations across the US and online.
Does the Coffee Taste Good?
We tried the cold brew coffee and thought it was good, with a rating of 3.5 out of 5. The coffee can be bitter on its own so if you like your cold brew to be sweet, consider adding creamer or syrup just to take the bitter edge off.
Some people don't like the taste of Wandering Bear Coffee, as you will find in various reviews. However, when it comes down to taste, it's subjective, so be sure to try it for yourself before passing!
They have 6 cold brew coffee flavor options: Straight Black, Vanilla, Caramel, Mocha, Hazelnut, And Decaf Black. Wandering Bear Coffee boast their no dairy, no sugar cold brew blend with 100% organic ingredients.
How Much Caffeine Does Wandering Bear Coffee Have?
in the Cold Brew 96 fl oz box, there is 150mg of caffeine. Each coffee type and size will have a different caffeine amount, though it's important to remember that cold brew coffee usually has higher caffeine content.
Is Wandering Bear Coffee Expensive?
Yes, their coffee can be considered more expensive than other brands. The cold brew coffee will set you back around $35 and a bag of beans will be around $15.99. These prices are considerably higher than regular brands, but this is a small company using organic coffee, so the higher price is justified.
Related: Rook Coffee
---
---
Why We Love Wandering Bear Coffee
Wandering Bear Coffee Story is an inspiring tale of two friends who have the vision to create the strongest and smoothest cold brew coffee. They have worked hard to make it happen and they are now successfully running their own business.
We strive to try different coffees no matter how big or small the company, however, it's always good to support the smaller businesses, especially those that have been built from the ground up.
We tended to focus more on the cold brew here as that was the most popular Wandering Bear Coffee drink. We haven't tried the other products yet but will be sure to update this article when we do.
The Final Sip
That's all we have for Wandering Bear Coffee, a great-tasting cold brew with many other coffee options and an innovative packaging solution. Although slightly more expensive than other coffee brands, we highly recommend you give it a try. You can even order some through Amazon.
---